Former pro and cycling coach extraordinaire Stefan Kirchmair shares the inside line on racing on Zwift. Step up your indoor game with these ten tips to get you racing at the front of the pack.
---
Racing on Zwift has got to be the most exciting type of indoor-riding, no matter which Category or age you are. It's a mix of motivation, passion and the willingness to reach your limits and go over them.

While the draw of racing from your own home is easy to understand, before you get serious racing on Zwift, there's a few things you need to check off the list:
Register on

zwiftpower.com

.

Check that your weight and height is set correctly.
Do an FTP Test if you are not sure about your actual FTP.
Determine your

race category

correctly or let Zwiftpower decide after a few races.
Don't enter races below your given category – if you don't want to ride hard, go for a group ride, rather than enter a race in a lower category just to have some fun.
Make sure your smart trainer or power metre is calibrated correctly and delivers trustworthy data.
Check your heart rate sensor and power meter are fully charged, to make sure they don't fail during a race.
With these basics locked in, it's time to get serious. Step up your Zwift game with these ten tips to help you fight at the front of the peloton.
---

1. Find a

suitable race
Look at zwiftpower.com for a suitable race which fits your daily schedule (give yourself some time before the race so you are not in a rush) and abilities (consider the climbs and overall race length). Try searching for races you are able to do regularly. For example a cup series will give you some extra motivation and help you get to know your competitors much better than in individual races.
2. Join the

event
It's kind of a habit to join a race hours (or even days) before the start. Just make sure that you open the game early enough to be aware of updates or technical issues. Take enough time for your warm up and try to find a routine warm up so you are ready for an intense start to the race.
3. Start of

the race
The first few minutes may well be the most intense part of many races, except maybe when you are able to fight for the win at the end. If you want to come out of the gates strong, you will have to pull some serious watts before the countdown drops to zero. Try to reach the front as soon as the pace has settled down within one to two minutes.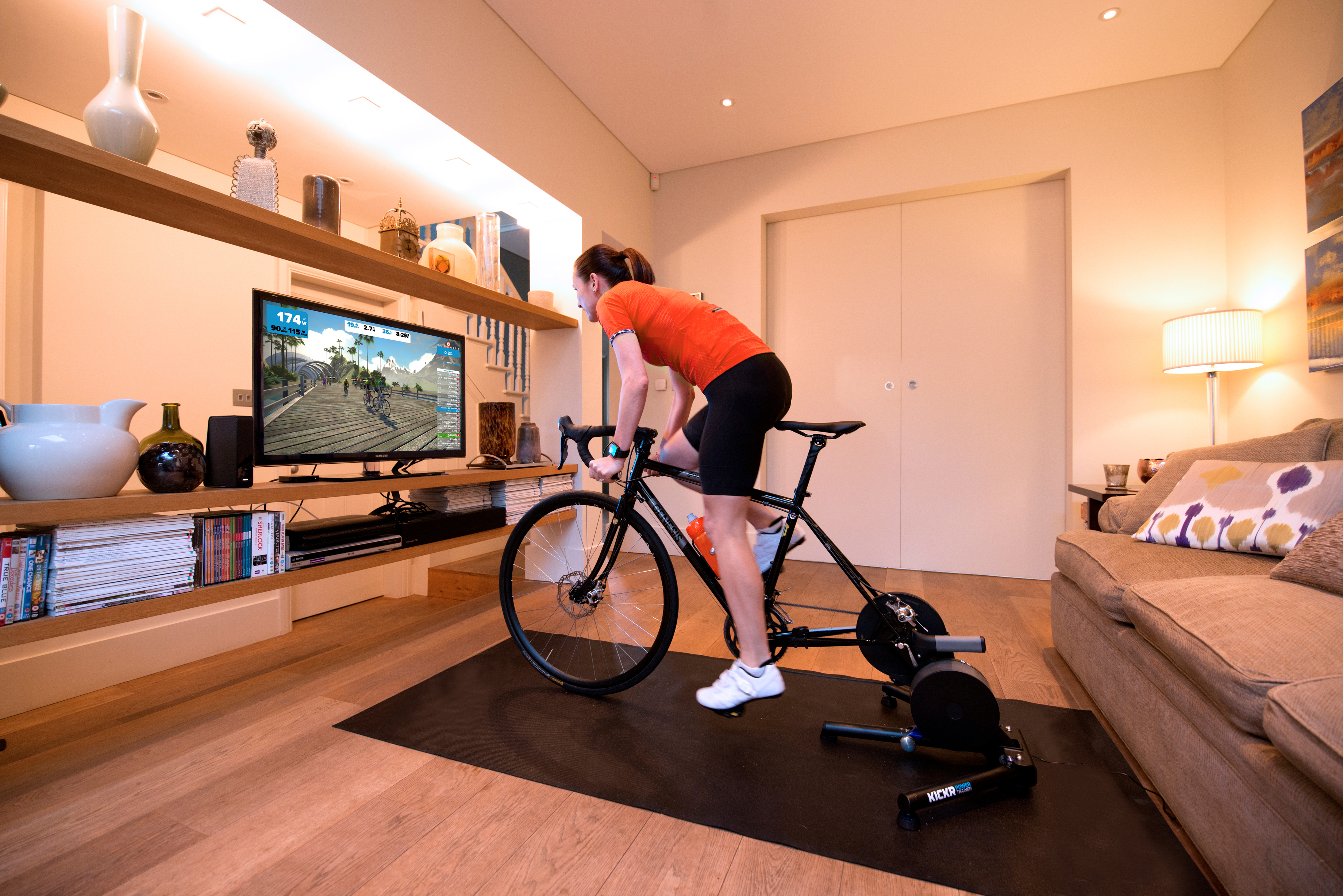 4. Stay out of the

wind
It is essential that you sit well in the draft to survive the selection and don't lose contact. If you have to close any gaps to stay with the front it will cost you a lot of energy. In most cases, it's a battle at the beginning until you loose contact with the fastest riders (which may be in the wrong category).
5. Beware of

climbs and attacks
It is essential to get to know the course well before you race. Study the climbs and also the downhill sections, where you hopefully can take a little rest. You should invest more at the beginning of a climb or attack, because closing a gap later costs a lot more power. But remember: Don't take the lead, always stay in the draft.
6. Learn about your

competitors
If you are more experienced, you will probably know your regular competitors and their abilities. Knowing these riders will help you to focus on them instead of any unknown riders who may be in the wrong category or on bad setups.
7. Unusual

pacing
Most races on Zwift are ridden full gas in the beginning and the speed flattens out as the race continues. So you need to invest more at the beginning and hope to survive all climbs and attacks during the race. As many finishes on Zwift are mostly flat, it's often just a short sprint of one to two minutes.
8. Power

Ups
Some races use PowerUps or details like Double Draft, which may affect the race or results. Be smart about using PowerUps and their benefits. A Feather won't help you on a flat sprint finish, but probably will save you from getting dropped on a climb. The chance of a breakaway is close to zero in races with Double Draft, so adjust your tactics and check the details of the race before the start on zwiftpower.com.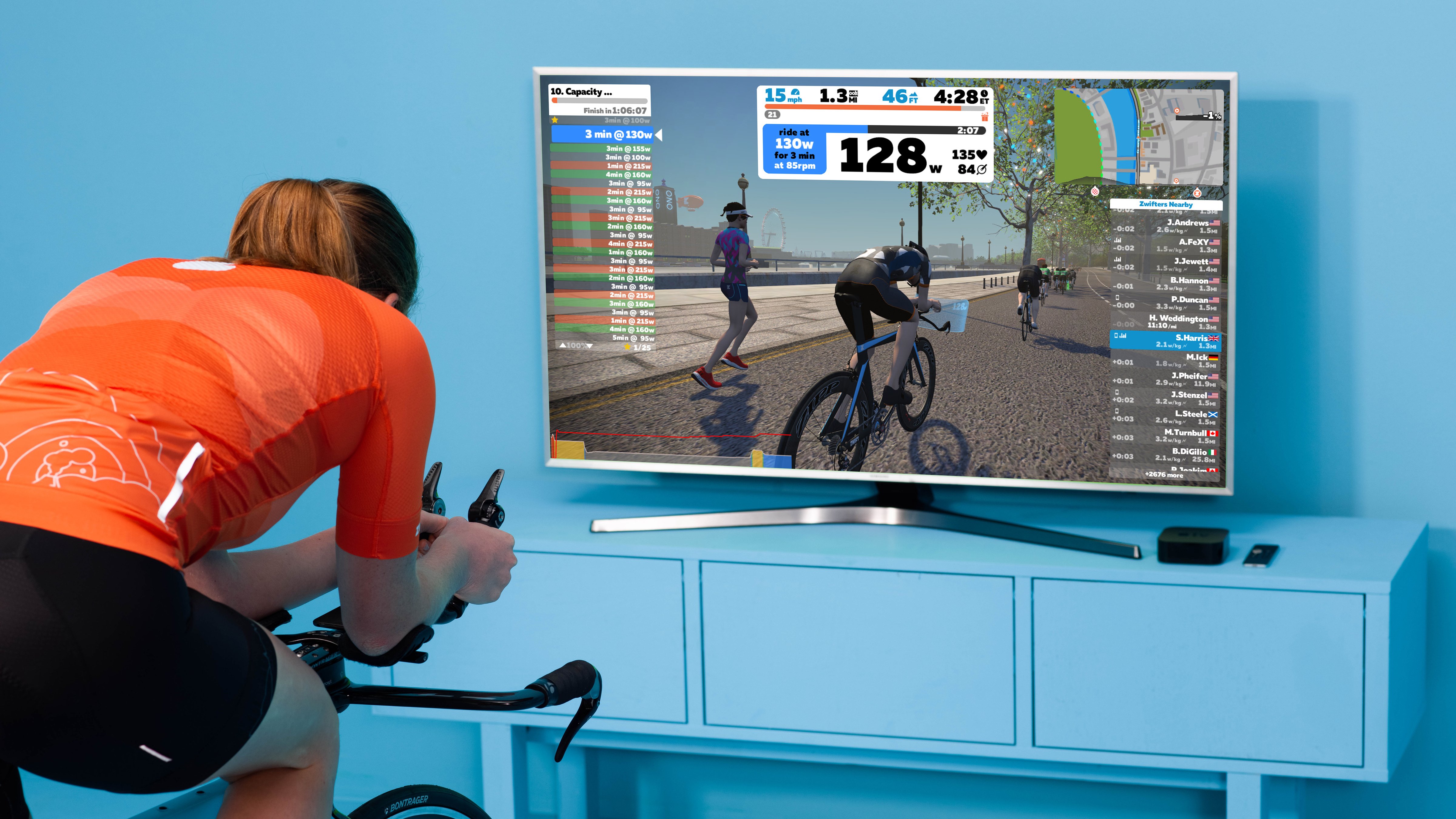 9. The final

sprint
Apart from very rare winning moves from breakaways or late attacks, most races end up in a bunch sprint. It needs some experience to get a feeling of when the real sprint starts. Many riders start way too early and get caught before the line by the furious peloton. Usually it's one of the riders coming with a lot of speed from behind to win a race on Zwift, especially because positioning is not like on the real road.
10. Frustrating

results
It may well be frustrating if you take a look at the results on the companion app after you got dropped during the race. But for serious racers, only the results on zwiftpower.com count. Riders in the wrong category are not shown here and others with incorrect setups will be caught sooner or later. So it may well happen that you finish further ahead than you realised once all the chips are on the table.