---
Here are five reasons to challenge yourself on some of the greatest climbs in history in the Alpe d'Huez 2022 ride.
---
From taking on some of the greatest climbing battles in Tour de France history to joining the Haute Route community, here are 5 reasons why you should take on this true cycling mecca.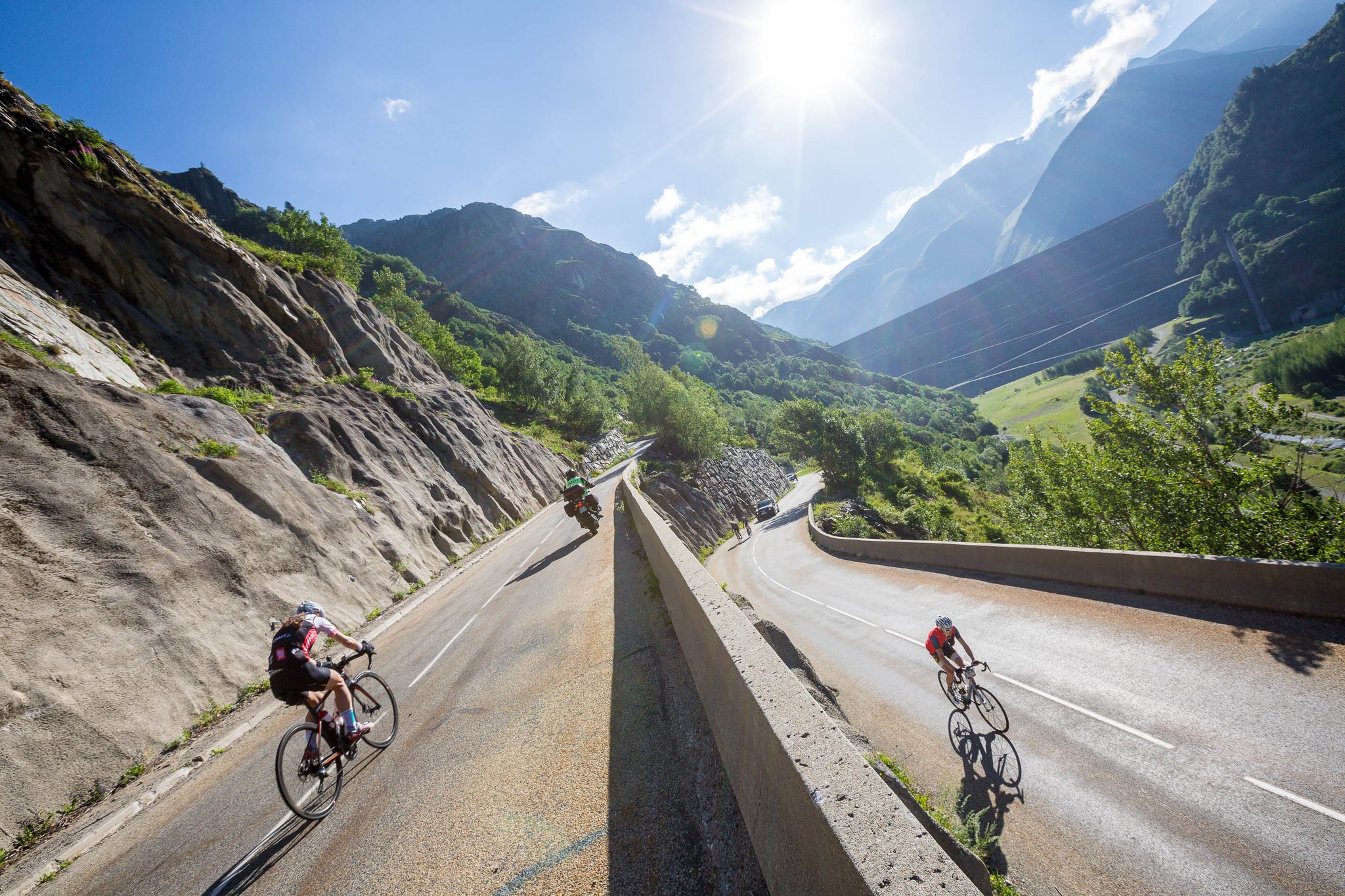 ---
1. It's an iconic ride to tick off the bucket list
Alpe d'Huez has been the scene of some of the greatest climbing battles in Tour de France history and is a true cycling mecca. Whether it is classic climbs such as Les 2 Alpes and Col de la Croix de Fer, to the iconic Alpe d'Huez, this event is the perfect chance to tick some big ones off your bucket-list in just three days.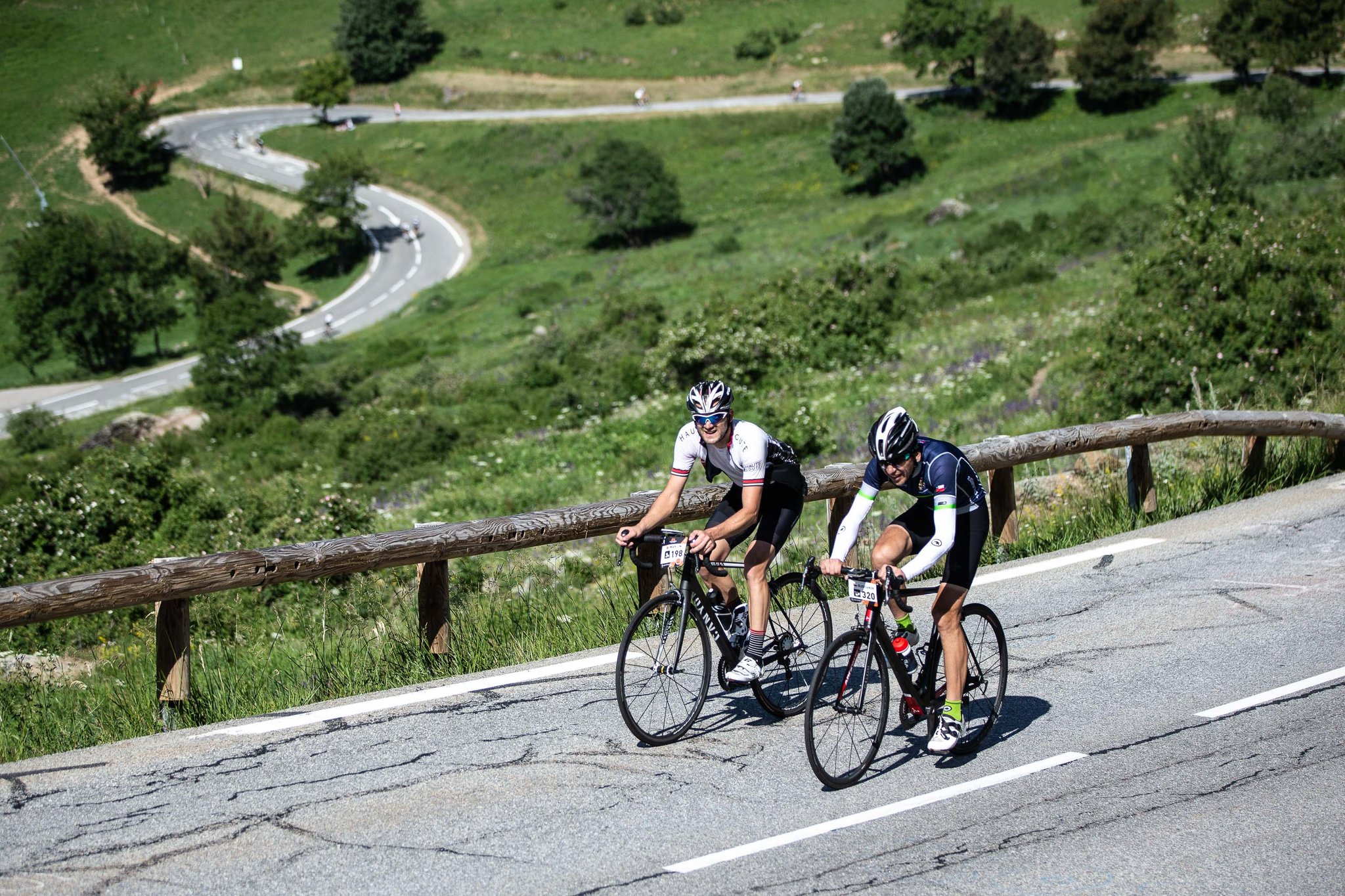 ---
2. The Compact format is available
If you're new to Haute Route, our 'Compact Format' is an ideal option. Available at the Alpe d'Huez 2022 course, the shorter format has fewer kilometres and less elevation gain. The Compact event is a great introduction to the services, support and positive atmosphere available at all Haute Route events.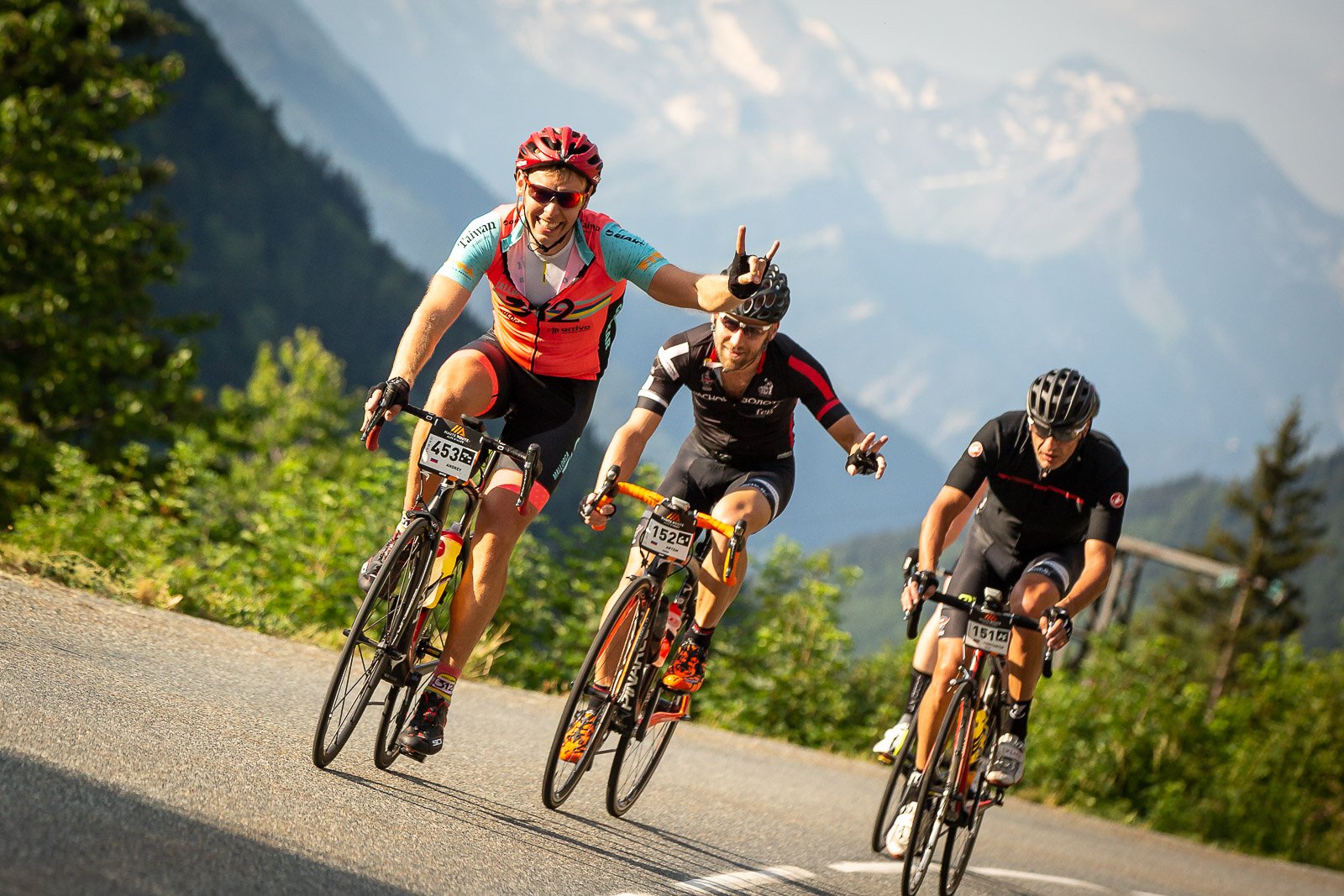 ---
3. It's an opportunity to challenge yourself
With two classic stages, plus a time trial up the famous 21 switchbacks, there's no place like the Alpe d'Huez to better your personal best. Being part of an Haute Route event and aiming for the famous finish line gives you an opportunity to challenge and push yourself like never before.
You versus the mountain, you versus the clock and you versus competitors from around the world. Same day, same conditions, same support, no excuses!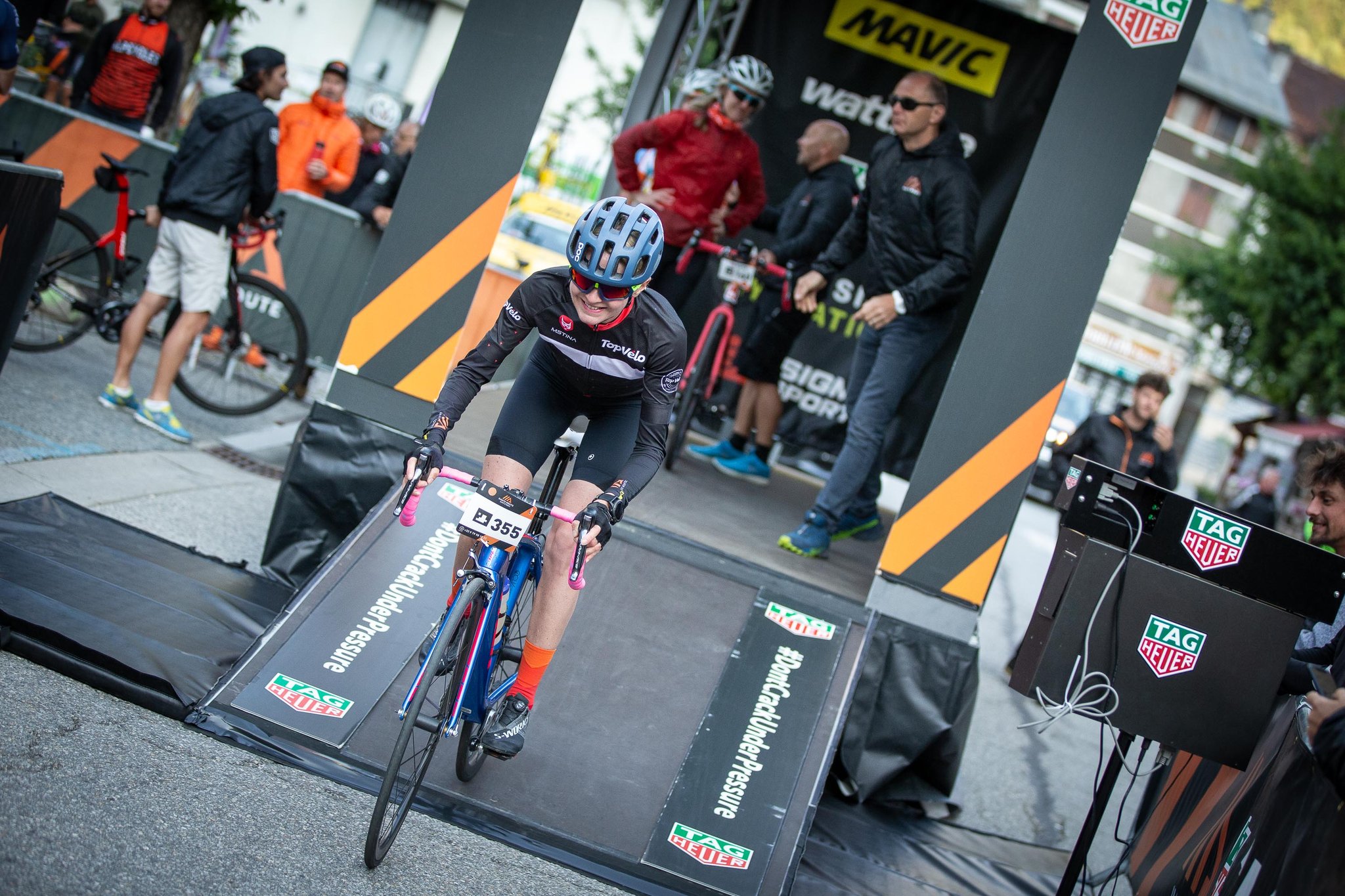 ---
4. It's one of the best balcony roads in France
Each of our Haute Route events offer something different. While much of Haute Route Alpe d'Huez is about the famous Tour de France climbs, the Auris balcony road is a showstopper that deserves a mention. Carved into the cliff face, this road offers dramatic views across the valley.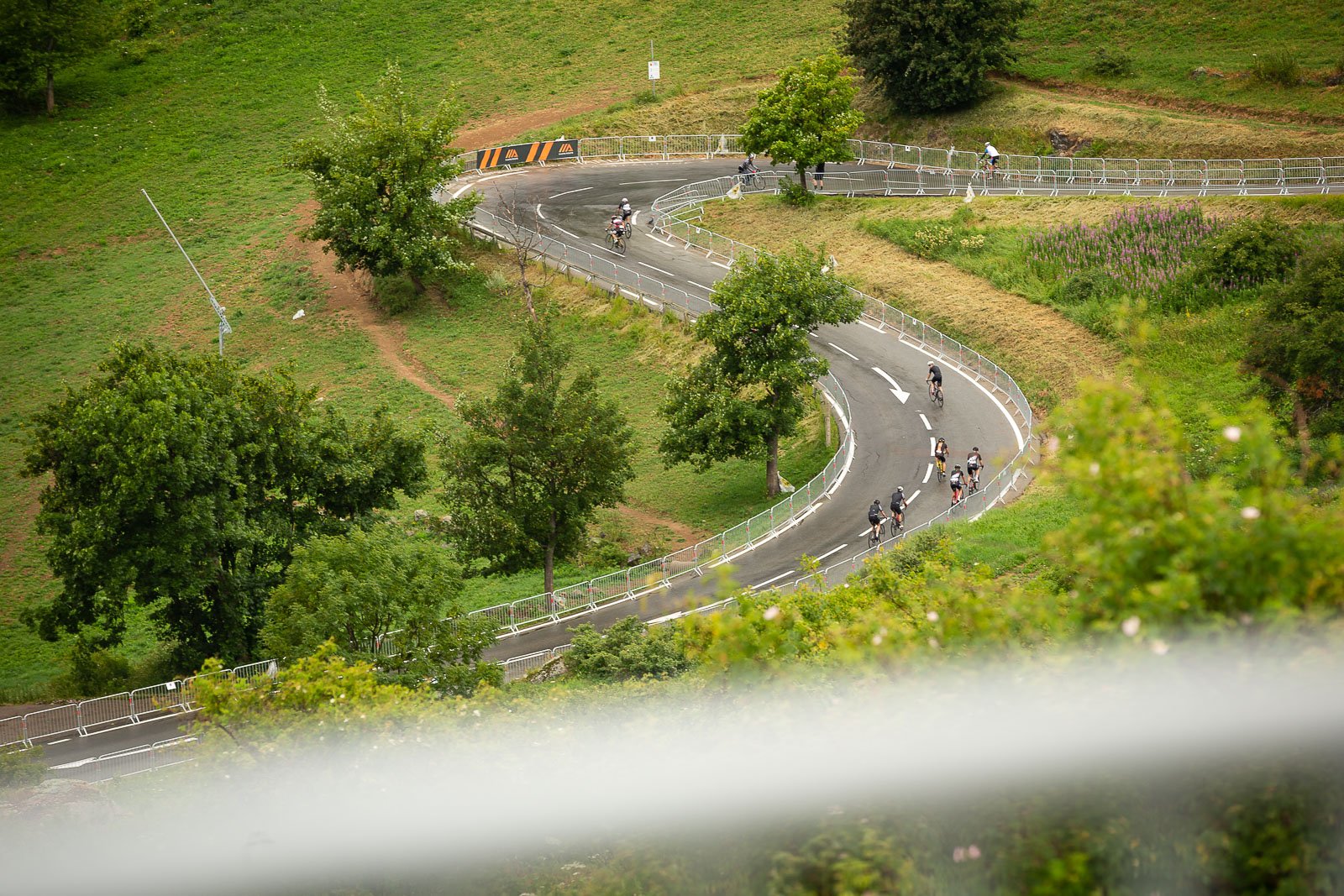 ---
5. It's the ideal course to bring family and friends
With three stages, one city and one hotel, there's no need to move each day during this event, making it an ideal course for family and friends to join you. There's more time to relax and explore the town's local attractions; plus, your loved ones can enjoy the breathtaking Alpe D'Huez ski resort over the weekend.