The leading road cycling experience teams up with the world's most storied and innovative bicycle brand



Haute Route, the world's leading cycling event series, and Colnago, the most storied cycling brand in the world, have announced an exciting new partnership. In a move focused on providing unrivaled support for cyclists participating in all Haute Route events, Colnago has taken on the role of title partner for the iconic cycling series.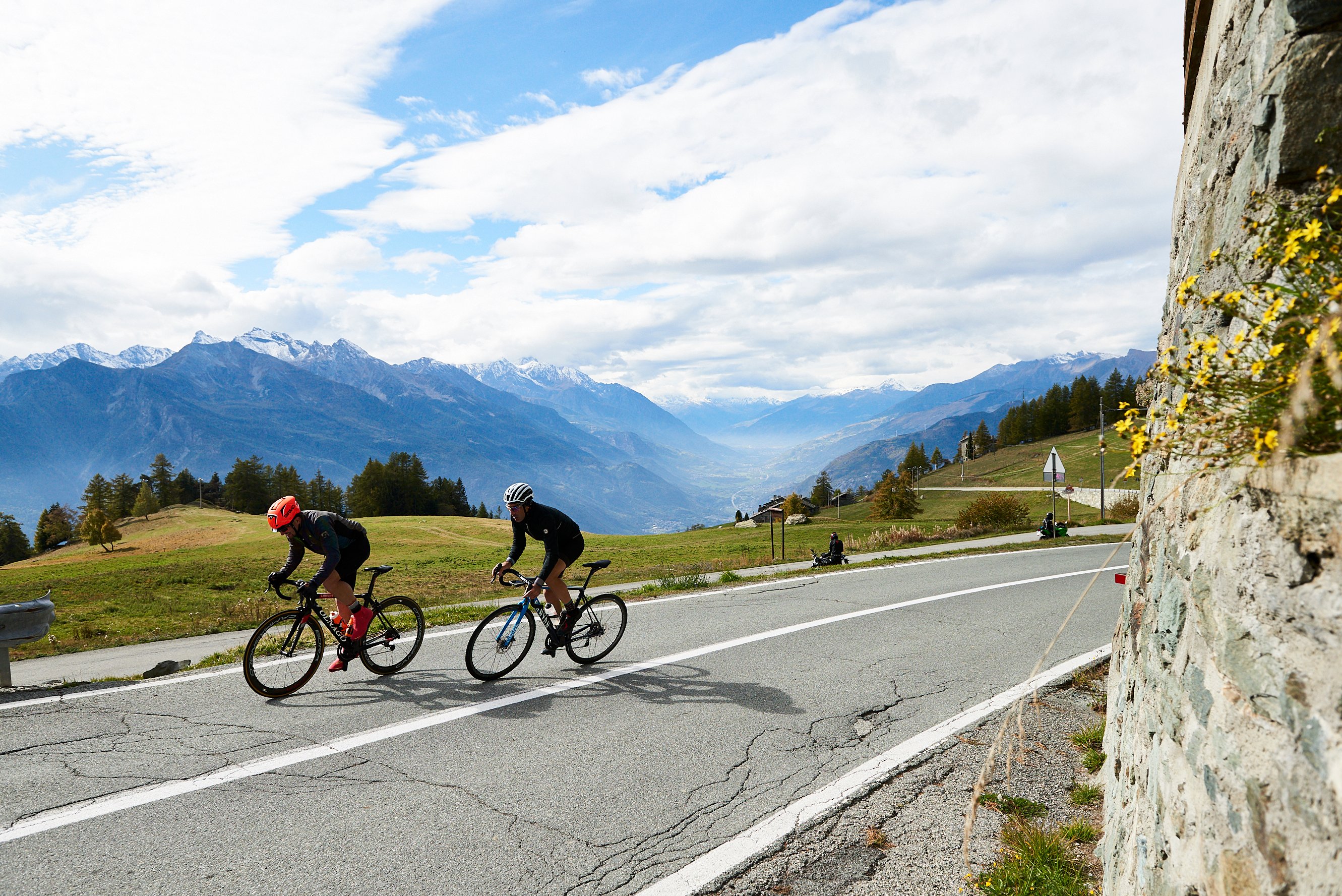 The two market leaders will kick off the partnership with a return to the road next month at the Haute Route Ventoux. In 2021, the Haute Route series begins in Brazil in March and traverses the globe with nine events on four different continents.
The new partnership is a great fit for the two brands, who have both forged a reputation for providing the ultimate experience for riders on the most demanding roads in the world. The Colnago brand will be incorporated into Haute Route's concept of year-round support for its riders, from training before each race, to a fully supported experience at every event.
"Haute Route has always been about raising the bar for our riders and so we are absolutely thrilled to team up with such an amazing brand which stands for all the same things we do," said Haute Route CEO Julie Royer Coutts. "When one of the most trusted brands in road bikes and pro cycling teams up with the finest global amateur cycling event, it produces the ultimate cycling experience. On and off events, this collaboration will level up the support provided to riders on their cycling journey and towards the Colnago Haute Route Series."
"Ernesto Colnago founded a company in order to create the best bikes in the world and to build dreams for the riders. Today we carry his wisdom to create superior experiences," said Melissa Moncada, Colnago Vice-Chairman. "Haute Route is the greatest event in the world this allows us to help passionate amateur cyclists take part in the absolute pinnacle cycling experience. At Colnago we strive to create nothing but the best bikes and experiences and we are proud to bring this dedication to riders of the Colnago Haute Route series."
Colnago will also become title partner of the Gran Fondo National Series. Acquired in 2017 by Haute Route, the GFNS series consists of nine cycling events in the United States and completes a truly global platform for Colnago to engage with cycling communities all around the world.
ABOUT COLNAGO
Founded by Ernesto Colnago in Cambiago, Italy in 1952, Colnago is the world's premiere high-end bicycle manufacturer. Colnago bicycles have won every major race including the Tour de France, Tour of Italy and Tour of Spain. Instead of following his family's farming business, Ernesto Colnago chose to work in the cycle trade, eventually developing an iconic brand that has sponsored the most legendary names in cycling including Eddy Merckx, Giuseppe Saronni and current Tour de France contender Tadej Pogacar of UAE Team Emirates. Early on, Colnago became known for developing innovative steel bicycles and was an early innovator in the use of other materials and technologies including carbon fiber and disc brakes. https://www.colnago.com/en/