Download the Haute Route Watopia's Roadbook
STAGE 1
51 km
800m d+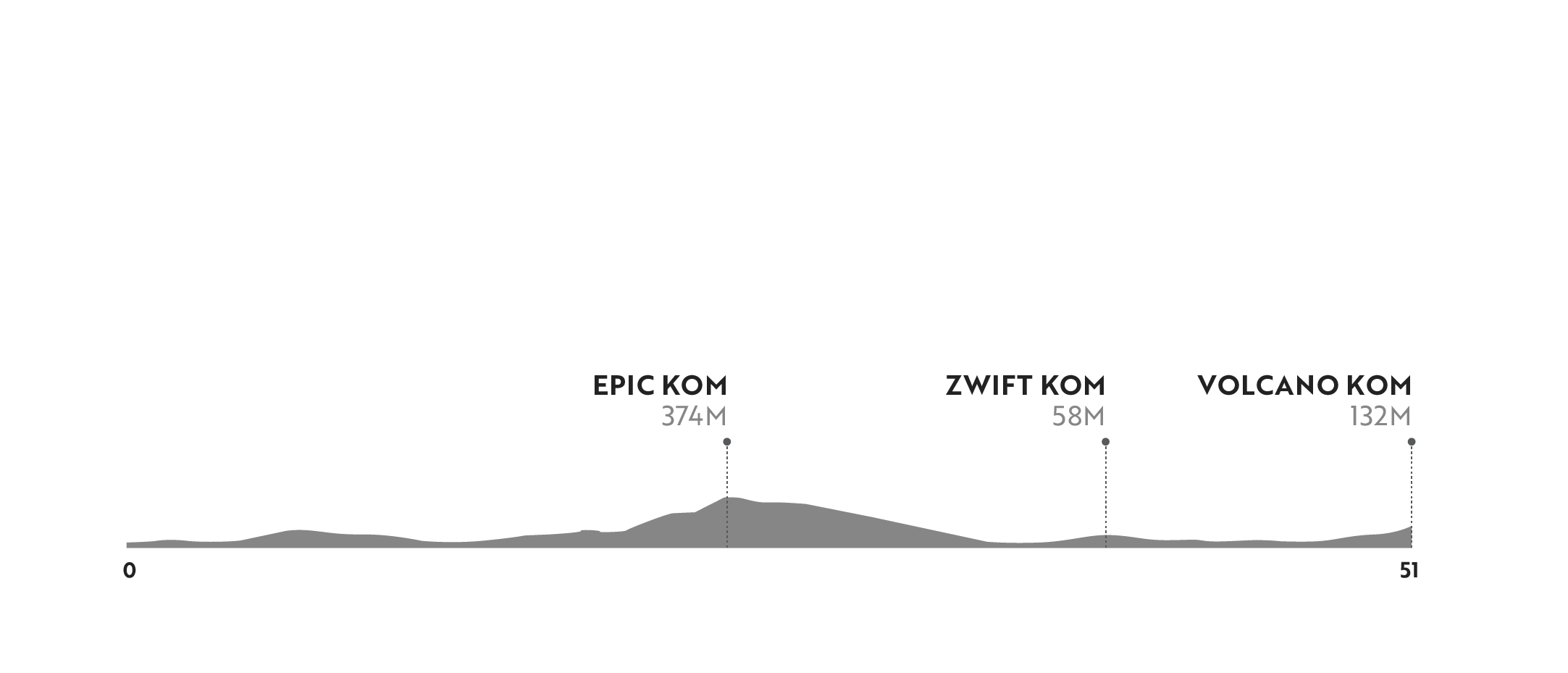 The Stage 1 takes on 51km of Watopia's Mega Pretzel, including the Epic KOM Reverse, and Watopia Hilly KOM, before finishing at the top of the Volcano Climb, with a total cumulative elevation of around 800m.
STAGE 2
The Pretzel
53 km
1300m d+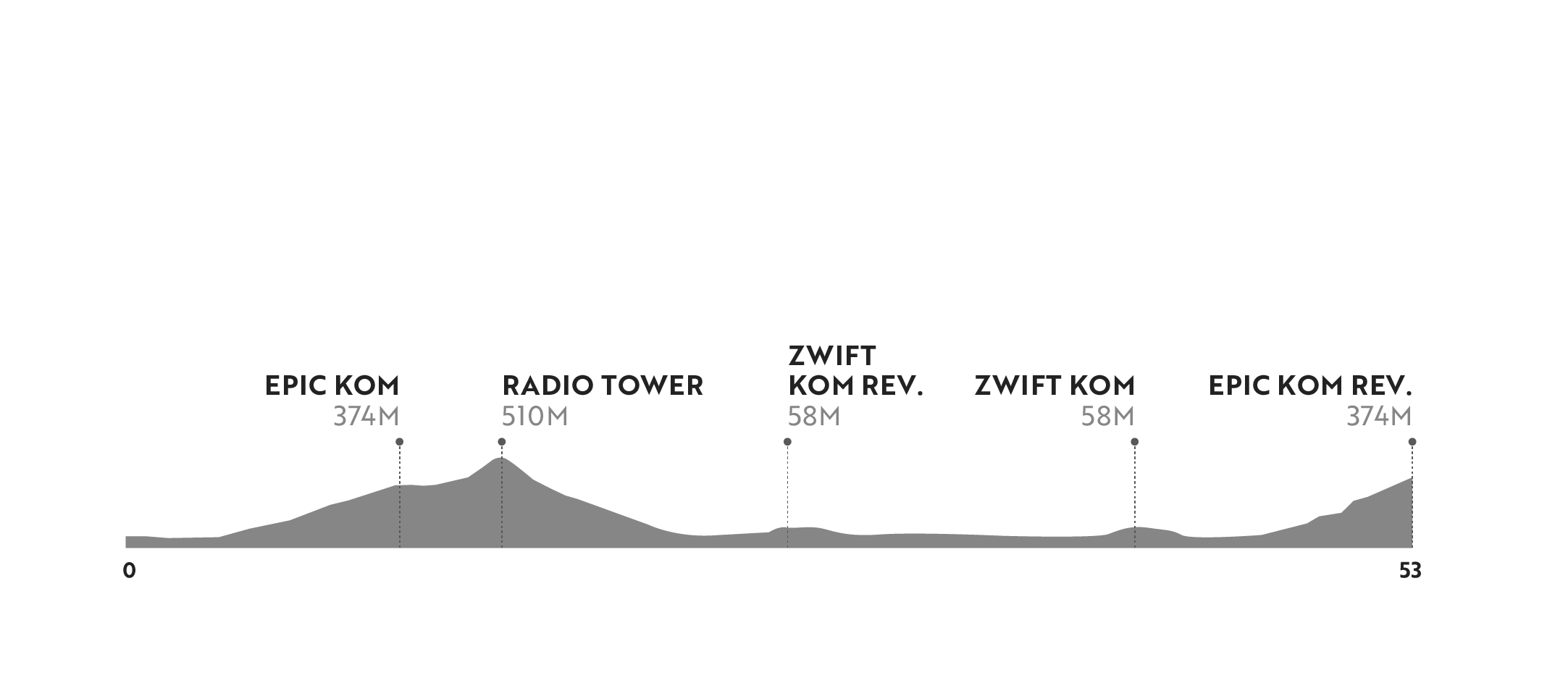 The Stage 2 takes us to the top of the Epic KOM Reverse and is the longest stage at 53km. With around 1300m of climbing, you'll need some serious next-level fitness to consolidate your position among the pack.
STAGE 3
45.9 km
1683m d+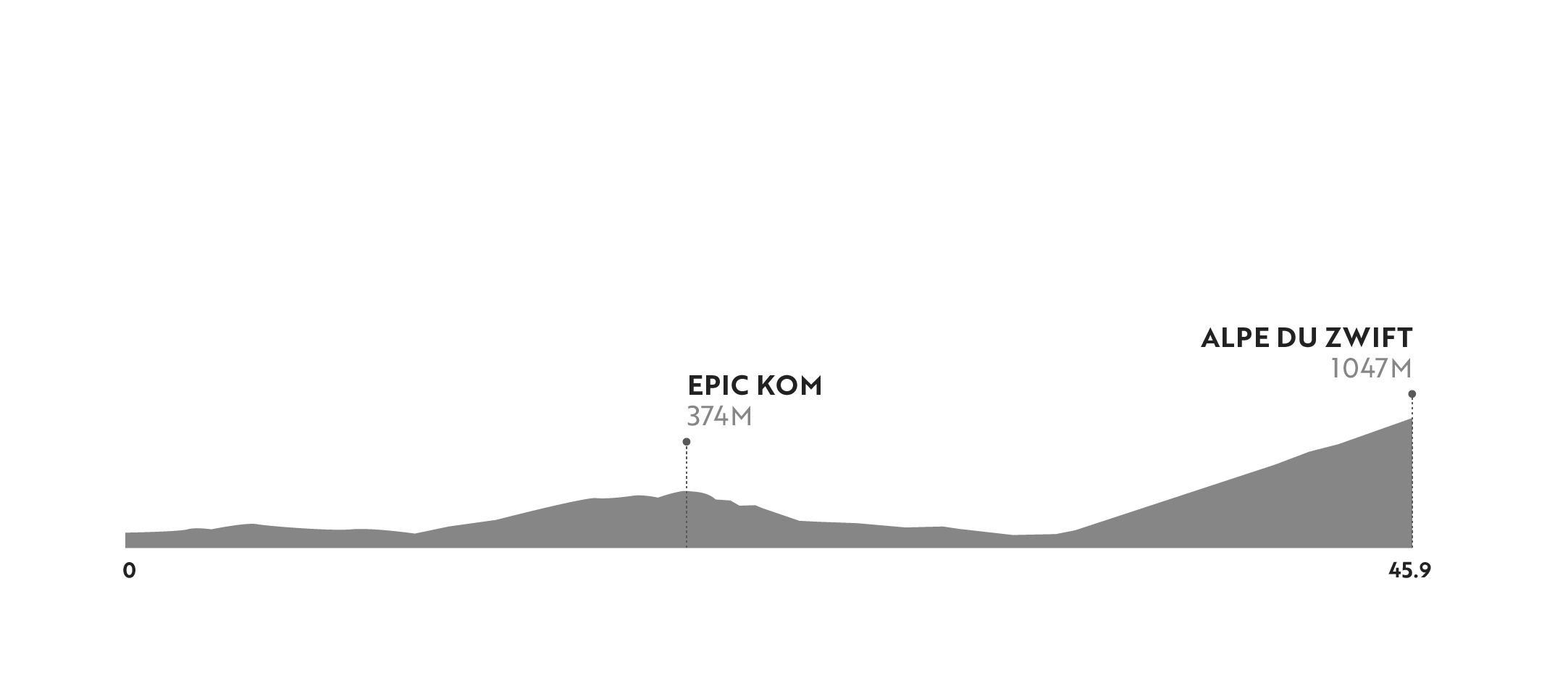 Stage 3 is the queen's stage, with 1683m of cumulative elevation. Taking place on Watopia's legendary Quatch Quest, this decisive 45.9km stage packs a considerable punch, finishing up at the infamous Alpe du Zwift.