---
Loyal Haute Route rider, training coach and experienced cyclist, Loïc Ruffaut shares his top tips on winter training and how to keep motivated during the colder months.
---
It's no secret that keeping motivated during winter isn't always easy, whether it's tackling cold climes, dark mornings and evenings.
So, we caught up with friend of the brand and experienced cyclist, Loïc Ruffaut who shares his tips on how to keep motivated during winter.
What are the basic principles of winter training?
Loïc believes there are three main points to take into account during your winter training, these are:
BE PROGRESSIVE:
"It's important to be progressive in your training - especially when it comes to the volume and intensity. In order to do this, I start by working on the basics, focusing especially on endurance and breathing exercises. Once you've practiced and perfected these basics, you can then increase the intensity and volume of your training."
STRUCTURE YOUR TRAINING:
"When it comes to structuring your training, I always recommend starting with setting two sets of objectives (physical, technical, tactical or mental) - one set of intermediate objectives and another for the season ahead. Once you've put these together, you can plan your training specifically around this for both the short and long term."
FOCUS ON SPECIFICS:
"Every individual has different strengths and weaknesses. It's key to recognise these - whether it's physical, technical or mental - and use them to help set your objectives. For example, if you're training towards an Haute Route 2022 event and you know riding on a descent is your weakest point, make sure improving this is part of your long-term objective and keep working on it slowly but surely."
Is it necessary to take a break? If so, for how long and should we stop the sport completely?
"This all depends on the individual and their experience and cycling history. You have to be attentive to both your physical and psychological signals - always listen to what your body and mind are telling you."
"It's very much about the question of balance - between what you want to do and what you need to do. Ask yourself - do I need a break or just a decrease in the volume of training?"
"If you're taking a break from training, try taking on a different sport - something that is less intense. But be mindful that this different activity doesn't put too much stress on your body - otherwise it defeats the purpose of a break and will not allow your body enough time to rest and regenerate!"
"In my experience, the duration of a break really depends on the individual. But, generally speaking it should not exceed 10 to 15 days - otherwise, this could impact your training from a psychological perspective."
---
"You have to be attentive to both your physical and psychological signals"-

Loïc Ruffaut, 2022
---
If my goal is to do a Haute Route (long stages, over several days) should I design a specific training plan in winter?
"Creating a plan is very important in order to structure your training and reach your goals. On a Haute Route, the change of altitude and the endurance and effort needed over several days is particularly challenging. You have to learn how to fight fatigue as long as possible, especially from one stage to another."
Loïc advises riders to follow a '2 block' training plan:
Block 1:
Focus on improving your aerobic capability by gradually increasing the intensity of your training. The best way to do this, is by working on your endurance and pace, through tempo work and high intensity abseiling sessions every 10 days. This will allow you to improve your energy and muscle performance.
Block 2:
Balance the intensity of your training – Loïc recommends focusing 80% on endurance and 20% on high intensity. You can then tailor this specifically around and above your functional threshold power and second threshold.

You can also set 'intensity blocks' over several days to keep your training varied and allow the body to experience what it feels like to be put under different levels of stress.

Loïc also tells us: "It's important to integrate nutritional preparation into your training program. For example, during a Haute Route you will have to ingest a lot of carbohydrates. So, it is crucial to prepare your body for this in order for your body to be able to support this diet during the event days."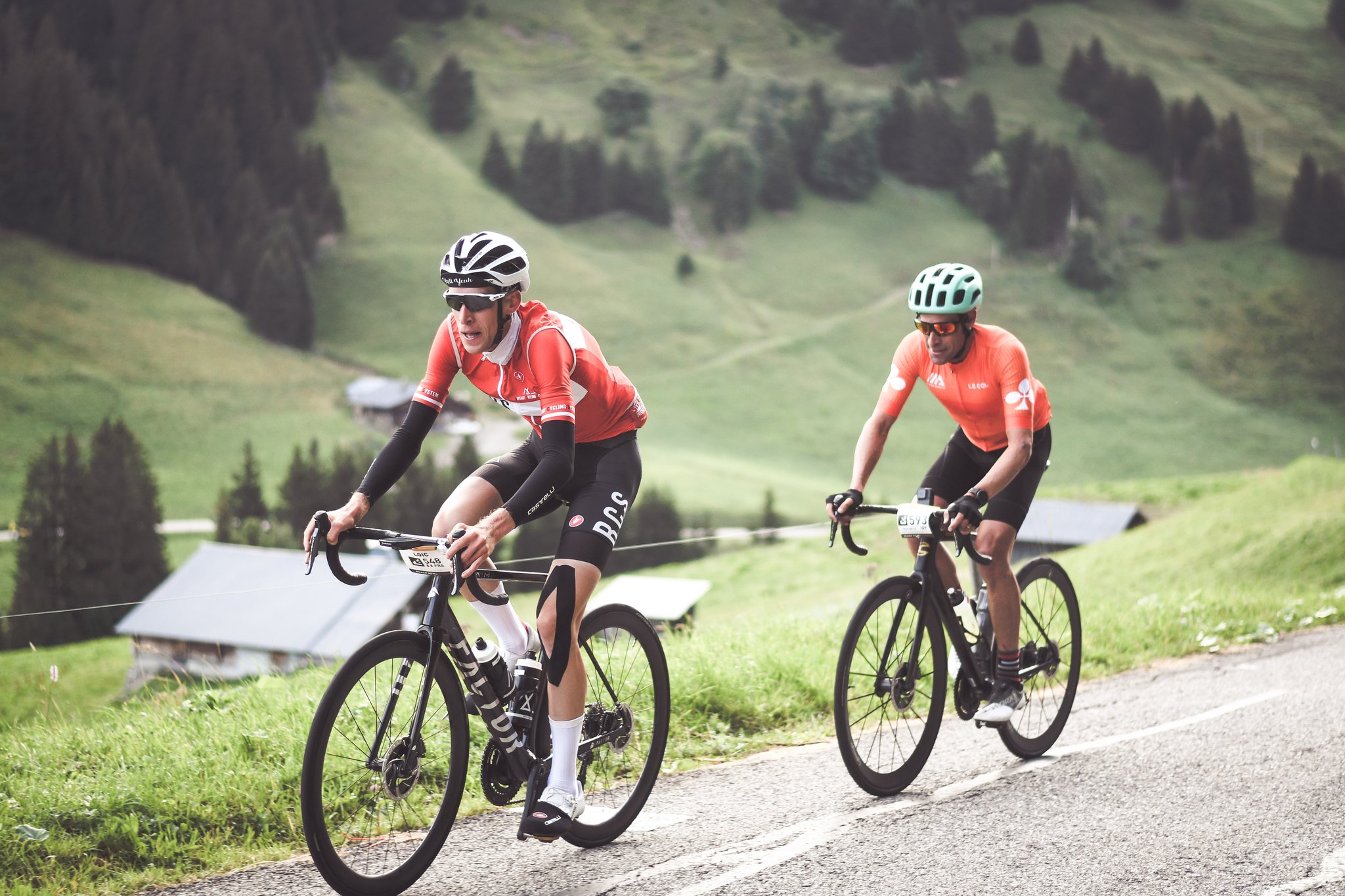 In winter, the days are short. Can I achieve enough through indoor training?
"It is indeed harder to achieve the same volume of training through a home trainer when you can't train outside. One solution to optimise your training on a home trainer is to add external "stress factors", e.g focus on a specific nutritional diet, increase the heat factors, interchange your timings etc."
Loïc also advises not to go into "ergo mode" and if possible to raise your front wheel to reproduce the difference in altitude and the positioning of the bike when riding on steep slopes.
He adds; "If you don't have enough time in the week to ride, it's better to focus on recurrence than on the duration of the sessions: it's better to ride every day for only 1 hour (and maybe in this case to add stress factors - see above) than to ride only once a week for 4 hours."
"Winter can also be an opportunity to work on your mental preparation if you're unable to spend as much time on long, outdoor rides. For example, if your are someone who is particular apprehensive on rides (eg. you have a fear of going downhill), take the time to work with a mental coach or try out hypnosis sessions to help overcome this."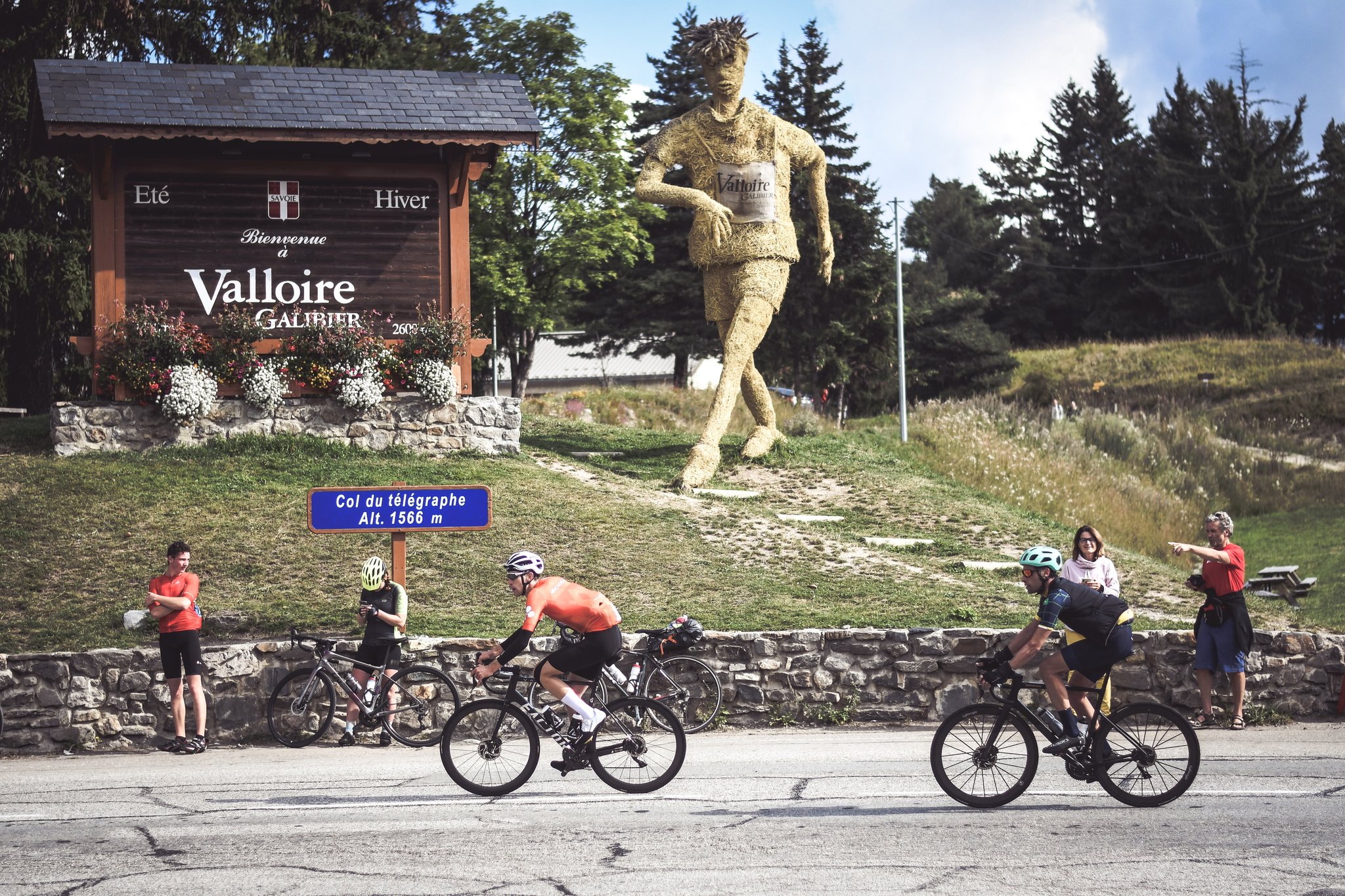 What is your advice for riders who want to beat your time in an Haute Route event this year!?
"As I previously mentioned, the key is really to train according to your objectives. You have to be ready physically and mentally in order to adapt to the situation you're in - everything doesn't necessarily happen as you had anticipated or planned and in this case you have to know how to adapt your strategy, your choices etc.
It is also very important to eliminate those 'unanticipated situations' as much as possible. For example, this could be how to manage the refreshment stands, your equipment, what clothes to take or not depending on the weather etc."
Which Haute Route 2021 event holds particular importance to you and why?
In 2021 Loïc took part in three Haute Route events where he exceeded expectations, coming second in the Haute Route Alps, third in the Haute Route Crans-Montana and first in both the Haute Route Dolomites and Ventoux.
He tells us: "My best memories come from The Haute Route Alps 2021. Although it was a huge challenge and every single stage was difficult, it was extremely rewarding. And for me, The Haute Route Alps was truly the complete Haute Route experience and everything it stands for."