---



Whether you prefer to make the most of the lighter mornings or longer evenings, there´s nothing better than riding during the summer months. So, to help you make the most of the sunshine, we´ve put together a list of the best rides across the globe.
---
ALTERNATE ROUTE 14 (USA)

20.9km | 1,420m+


3h30 approx.


Location: Near Kane, Wyoming

Alternate Route 14 is the biggest climb in the state of Wyoming, with gradients approaching 11%. A beautiful scenic route, it´s the perfect way to discover the impressive mountain range and experience typical wide-ranging, American roads. Once you reach the top, don't miss the incredible view of the famous Rockies, especially clear in the month of June.
---
BOX HILL OLYMPIC CIRCUIT (UK)

16.8km | 266m+
40min approx.
Location: Box Hill, South East England

Considered one of the best routes in England, Box Hill was home to the London Olympic Games in 2012. Offering picturesque views of the stunning Surrey hills - an "Area of National Beauty" – lookout for the famous narrow Zig Zag road on the face of the hill which features a steady climb of 120 metres (390 ft) over 2.5 kilometres (1.6 mi). Although on a much smaller scale, it has been likened to the Alpe d'Huez in the French Alps. Be sure to leave early enough to enjoy the sunset over the lush River Mole Valley.

---
CHIEMSEE RUNDWEG (GERMANY)

52.6km | 664m+


3h45 approx.




Location: Prien a. Chiemsee, Bavaria
The Chiemsee Rundweg route is known as one of the most beautiful cycle paths in Bavaria. With 221 meters in altitude and few inclines, the route is ideal for a leisurely ride with friends and family to enjoy splendid vistas of the Bavarian Sea. End your ride with a refreshing dip in the Chiemsee lake, perfect for cooling off in the sun!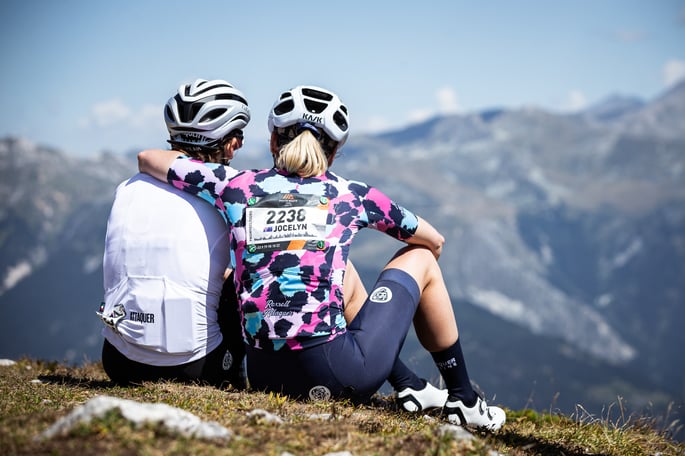 ---
SWITZERLAND: NUFENEN PASS (SWITZERLAND)

12.8km | 1,108m+


2h30 approx.




Location: Ulrichen, Canton of Valais



This is the second highest road pass in Switzerland, reaching an altitude of almost 2,500m. With gradients of up to 9%, this is an excellent route that will challenge you, and the temperatures remain enjoyable thanks to the altitude. Plus, the clear June skies will offer you a splendid view of the great Alpine peaks at the top.