---
We ask Ed Laverack 5 quickfire questions after he claimed the Strava KOM on the iconic Sa Calobra.
---
If you didn´t know already, Haute Route Ambassador,

Ed Laverack

claimed the

Strava KOM

on one of the most iconic climbs -

Sa Calobra

, Mallorca last Thursday 28th April 2022.

The famous Sa Calobra is one of

Mallorca's

most spectacular and iconic climbs at a distance of 9.5km and elevation gain of 670m (ascent only). A feat for any rider and enticing at the same time, the landscape is rugged with loops of silver tarmac and

picturesque

vistas aplenty.

A balance of beauty and relentlessness, this climb demands serious

mental strength

as riders have to cycle all the way down before they begin to make their way up. And once you reach the hamlet by the sea, there is

no other alternative

to the long climb up (unless you catch a boat or hitch a lift…).

An impressive

378w at just 60kg

, Laverack smashed this legendary Spanish climb in

24:36

. As one of the most sought after

KOM in Strava

with over 100K cyclists having climbed it, it´s safe to say this is a huge triumph for the

British Cycling Pioneer.
We caught up with Ed to discuss his incredible

achievement

and find out what´s next on his agenda…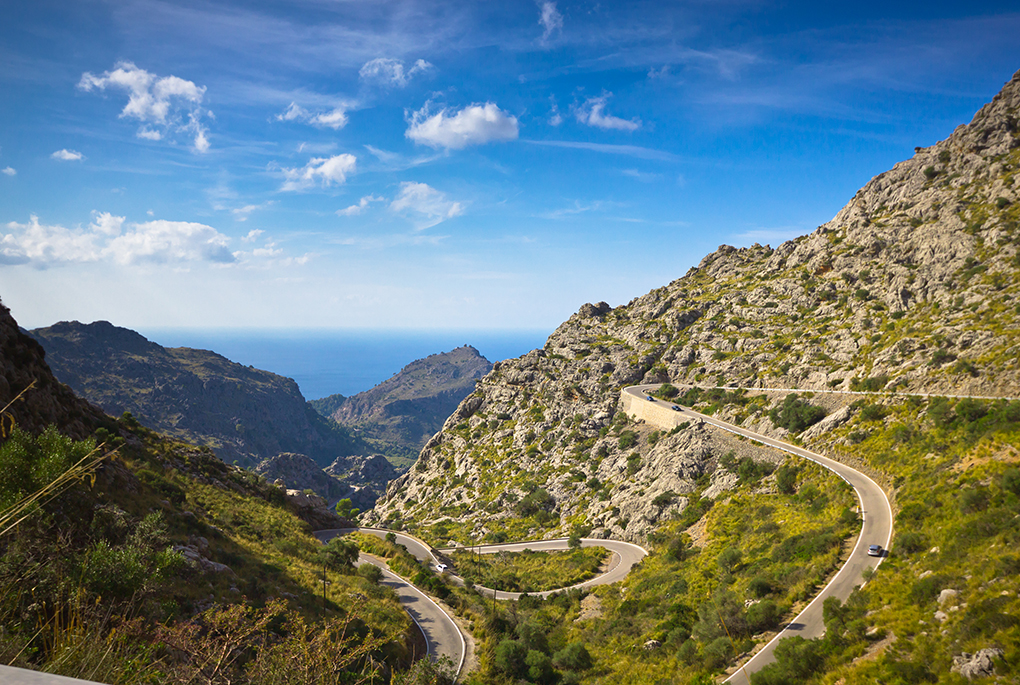 (Image credit: Reddit)
---
Can you describe how you were feeling as you were climbing the Sa Calobra - what was going through your mind?
There's a lot of

patience

required for a climb of that length. In the first half I was almost talking to myself to find a rhythm and not get carried away too quickly. I arrived early to avoid traffic so that meant I had most of the road to myself.

I was

confident

I could do it in

25 minutes

, but I knew in terms of pace I would have to ride within myself until the last

7 minutes

.

I think it´s very easy to get carried away with a climb that has this sort of

prestige

, especially knowing you´re going there predominantly for the climb. You have to

calm

yourself down before in order to take it on at the

right pace

.

It's been a long time since I've been that

nervous

for an event. I don't think I've even been that nervous for the hill climb

competitions

I do in the U.K! For some reason I felt more anxious about the

Sa Calobra

– there´s such thing as

performance anxiety

but I obviously felt the right amount of it that day!
---
When did you find out you broke the record for the most sought after KOM on Strava? Can you describe this moment?
Usually, you can star a segment on

Strava

and it automatically pops up on your phone, which is always useful when you're going into a blind effort because I didn't exactly know where the climb started and finished.
I just passed the top of the climb and my clock said

25.01.

I knew

24.55

was the time to beat and I started my clock early to give a buffer – directly after I passed the finish line, I knew I had paced it well and had

achieved

a fast time. But it wasn't until 3 hours later when I rode back to the hotel and uploaded everything that it was

officially confirmed

!
I was

95% confident

after initially finishing the climb that I had broken the record. I beat It by

18 seconds

, which is quite a lot of time when you think about it and sit and count it out.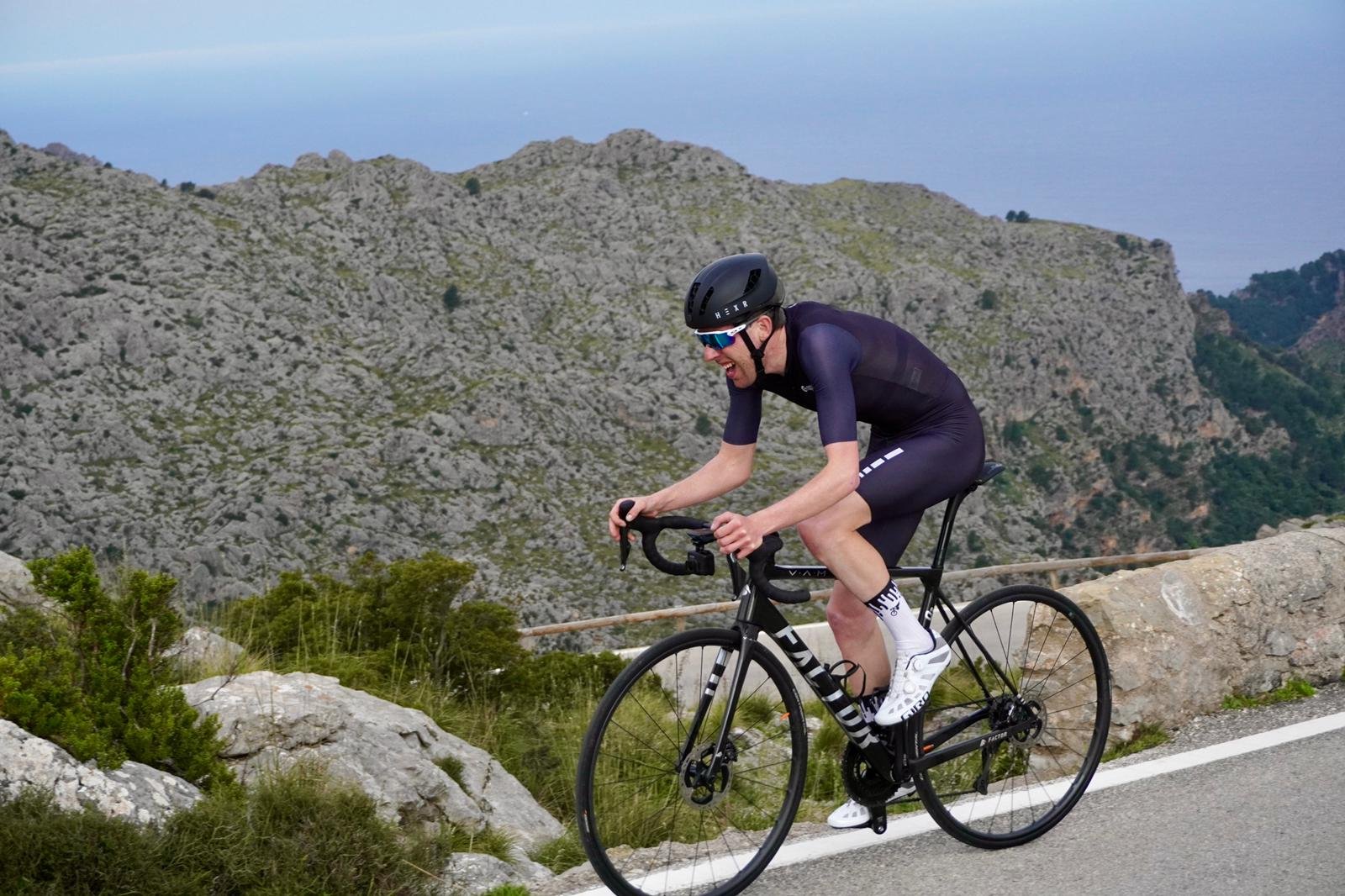 (Image credit: James Walsgrove)
---
Is there anything in your training plan you did differently this season?
Yes, its important today to point out that it's never an

overnight success

. Of course, the training over the past 3 months is essential, but it's the training I've carried out over the past

10 years

which really matters.
I've spent the past 2 to 3 months refining myself and the

art of practicing.

I think I would describe the effort you put into training with the

analogy

of holding your hand to a flame - you have to hold it there and weather it out until the flame dies or you decide to take your hand away from it!
I've also taken advantage of a number of local time trials which were around 10 to 15 miles long and usually took around 20 to 35 minutes – these were perfect to

practice and prepare

.
---
Did you actively set out on the road that day to break the record?
In short – yes! On various platforms – YouTube and Instagram - I spoke about attempting it a couple days prior to the

Mallorca 312

event. I knew it was always going to be difficult with the time frame. I landed on the Wednesday around midday and was riding out and attempting the climb the next morning with no sort of knowledge of the climb itself. The lack of sleep and time spent travelling makes an impact, but the whole idea was to give it a go anyway – I was there, in

Mallorca

, so why not?!
Sa Calobra has been on my radar for around 2 years, and then the pandemic happened…I actually made a video about the climb around 2 years ago on my YouTube channel and since breaking the record last week, people have gone back to it and commented on it!
I think it takes a certain type of individual who puts something like breaking a record out there and letting people know they want to do it. That's

extra pressure

, most people would want to keep it to themselves. But I think putting it out there is important because you hold yourself

accountable

and people are aware of what you're trying to

achieve

, and it makes It all that more inspiring when you do achieve it!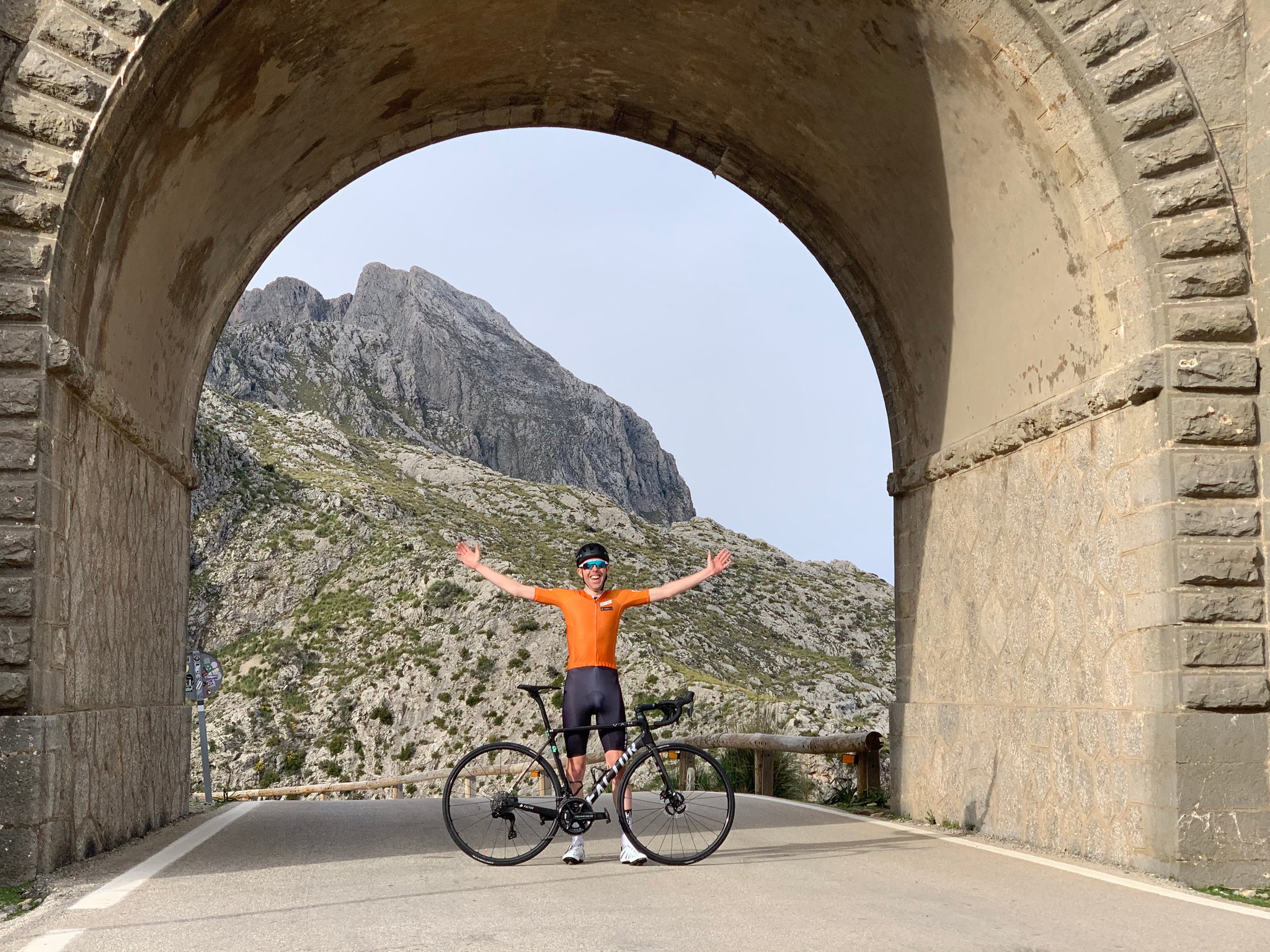 (Image credit: Mike Huls)
---
The Haute Route Alpe d´Huez is next - what are your goals for this iconic course?
I'm really

looking forward

to the Haute Route Alpe d´Huez, especially after what's just happened! It's my first time in the

Alps

and I'm excited to experience those high

mountains

and that time trial!
I will certainly look to try and do my best – whatever that may be. The

time trial

comes on the last day, so inevitably there will be a little bit of tiredness by then, but I will be used to the

gradients

and weather and hopefully the

support

on the side of the road will help! I will look to try my best to achieve a similar

performance

as I did in the past week!